Helllooooo everybody! Guess who's here again to make your wallets weep??
No, no it's not Hasbro, although they're doing a good job too.
No, not Daymare
Fine, look, merchandise after the break!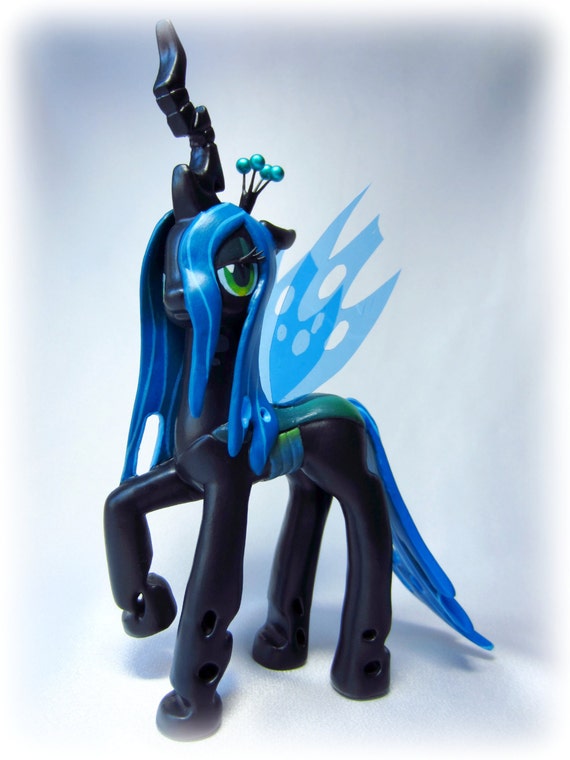 First and foremost; THIS gorgeous thing! Easily the best Crys custom I've seen so far- and appropriately priced, at $500 she is higher than most customs, but I'm sure she's worth every penny.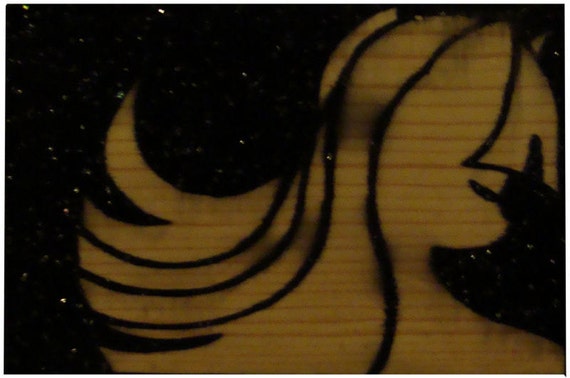 Next we have an artist who does lovely graffiti and woodburning work- of ponies! Twilight Sparkle graffiti pictured, but also available are Dash, Fluttershy, and two Lunas in the sdame style, as well as a wood burned Rarity! Super reasonably priced too- prices range from $5 to $15.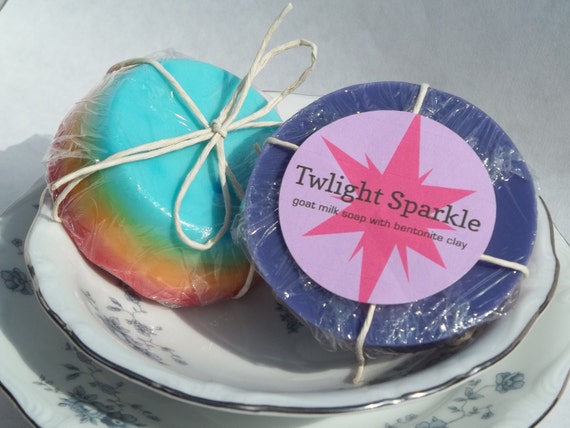 Ahh, ponies and cleanliness! What could be better? (Hint: nothing). These soaps are are only $3.50 a bar and while I haven't gotten to actually test them out myself (though I'm thinking some new soaps are in order!), they sound absolutely lovely 
And now, what may very well be the cutest figure I have ever seen! How could you possibly not want super adorable filly Twi in your collection?? Bidding is currently up to $26 on ebay
And for the artsy folk out there- a hand-painted sketchbook with Doctor Whooves on one side and Derpy on the other! You guys have no idea how badly I want this, but cannot has it. Starts at $40 on ebay.
Plushies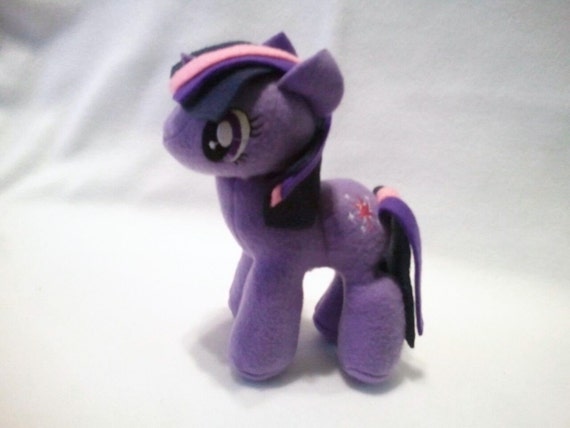 Starting things off- awwwww, she's little! And everybody knows that little things are cute. Thise Twilight plushie stands about 7″ tall and can be yours for $50- no bidding included, she's on etsy! Rarity, Lyra, and Pinkie are also available from the same seller, for the same price!
Aww! This smiley little Flutters is currently up for sale through deviantart for a set price of $40!
One day this job is going to kill me- I'm going to see one of these plushies and just drop dead from all the cuteness. This here, for example, is just about the cutest little filly Luna plush ever!  On ebay with bidding starting at $150
As if these plushies weren't already cute enough… they have magnets into their muzzles, so they can kiss! Can you say aww? Currently at $222 on ebay for both of them!
And that's it for this week! Remember to submit any and all fanmade merch you may feel compelled to send my way- it makes everything an awful lot easier when I don't have to go hunting for plushies. Ta-ta!