You know how sometimes I forget it's Friday until the last minute and I end up posting at 2am on Saturday instead?
Yeah that's not what happened this week. I just slept through most of the weekend.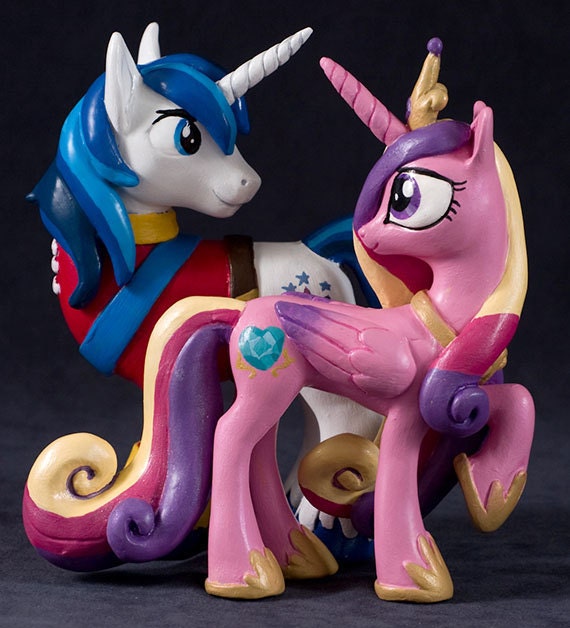 I'm thinking this gorgeous set would make just about the cutest wedding cazke topper in the history of ever. Just sayin'. $175 on etsy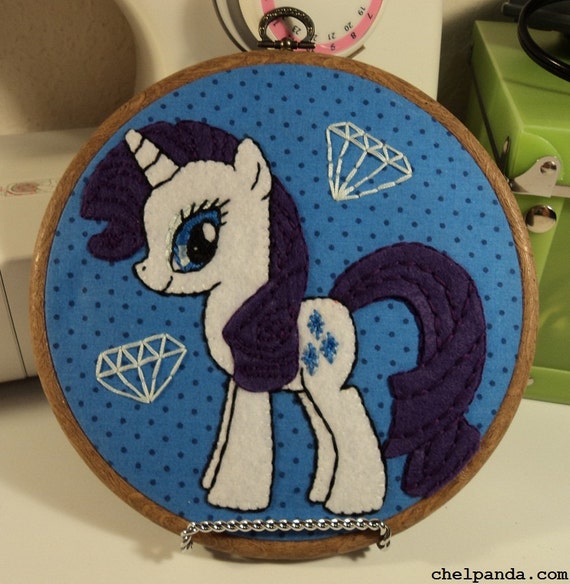 So last week I featured some gorgeous MLP embroidery and gushed about how much I love embroidery… and then this pops up! Embroidery of best pony! Coincidence? Probably! $50 on etsy for this beauty.
Lovely Cadence figure made using a McD's Celestia as a base! Starting bid on ebay is $20.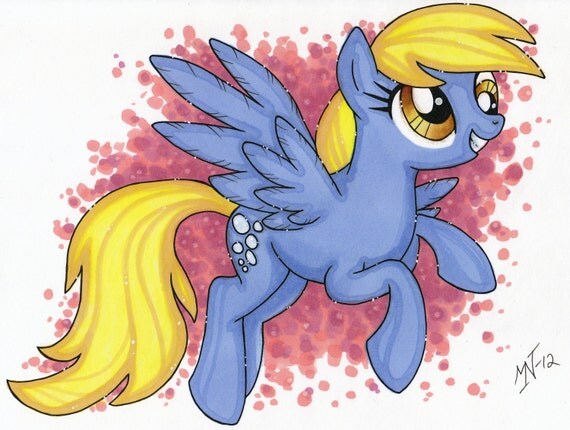 This very talented artist has a wide variety of original pony drawings and paintings for sale, in a lot of different styles. They also do commissions! Prices range from $35 to $72
Plushies
First up, Octavia! Because, of course, everything needs more Octavia. Currently at $165 on ebay with only 4 hours left (see what I nearly miss when I sleep too much??)
And from the talented Shutterblossom, Rainbow Dash! Currently up to $200 on ebay.
And for those of you who like a bit of customization to your plushies…
…Pinkie Pie with wired hair that can be straightened! Currently at $78 on ebay
I just love seeing plushies in cool poses like this; I imagine it compromises cuddle factor slightly, but for display? Yes please! Currently at just $77 on ebay.
And of course… how could I not feature this gorgeous Derpy, made by one of my very favorite plush artists?! She comes with meganetic mail, a working saddlebag, and possibly the spiffiest hat ever! Currently at $550 on ebay.
And that's all folks, see you next week! Submit things either by emailing me directly at [email protected], or use the submit buttons! Submissions are awesome and highly encouraged (they make my job 100% easier)