Look, I'm not even going to make an excuse for my tardiness. Things to want and buy after the break!
This adorable (and might I add, hand embroidered! Holy crap!) pillow is up on ebay and currently at just $25!
Talented pony artist Shattered-Earth is currently offering a limited number of these gorgeous (and fitting) Rarity makeup bags! The medium sized ones are $12, and the large ones are $15!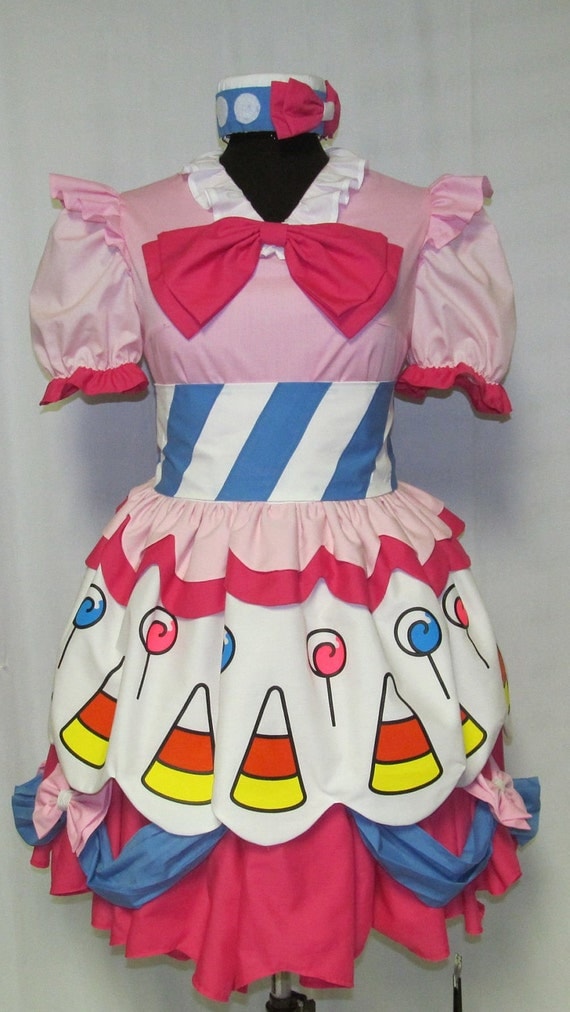 Here's for cosplayers: this gorgeous gala Pinkie dress is currently up for sale on etsy for $340!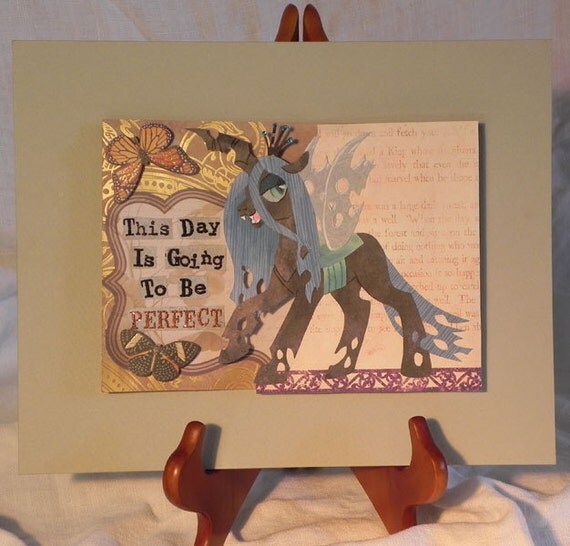 Is this not absolutely stunning? (It is). This card featuring Queen Chrysalis is available on etsy for $20, and it looks like it would make an absolutely stunning display piece. Also available from the same shop afre equally beautiful pieces of Cadence, Shining Armor, and Luna!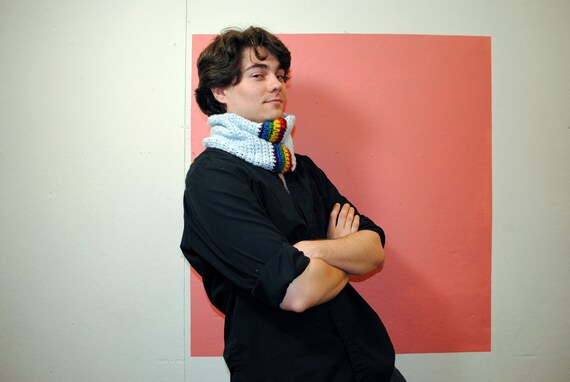 Awesome scarf/neckwarmer/cowl/whatever you'd like to call it, up on etsy for $30! Yay yay, warm necks
Link to seller (more pony stuff in the shop!!!)
Plushies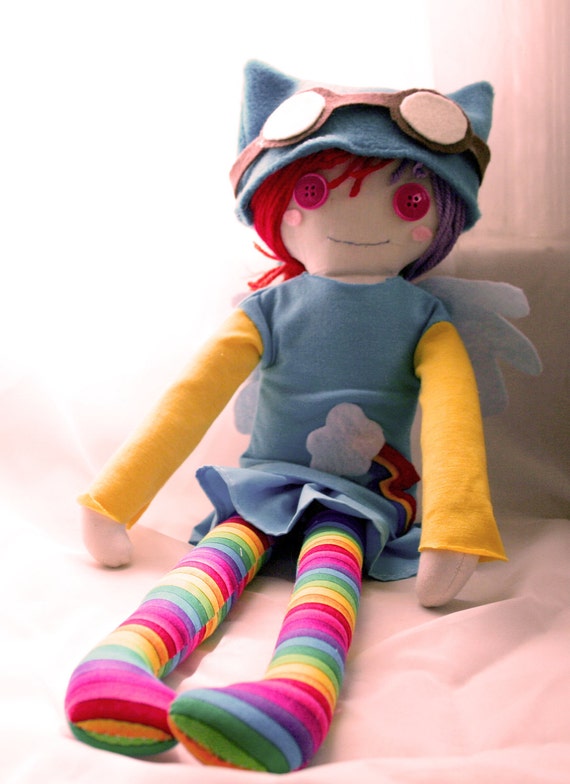 22″ tall (that's sorta awesomely huge) human Rainbow Dash doll, $55 on etsy
Oh look, I'm featuring another Hystree plushie! Come on, it's not my fault her work is fabulous. Twilight is currently at $300 on ebay!
Aww- if this isn't the cutest thing ever!! Little tiny needle felted sleepy Flutters, for sale through deviantart for $15
Lyra! After seeing a multitude of sitting Lyras, laying Lyras, and Lyras-that-shall-not-be-named… it's kind of fun to see a Lyra that's just standing!
Currently at $207 on ebay
Aand that's it. Submit stuff! I like submissions! Se you next week!