Hello everybody, and welcome to the first on-time Skymall in quite a while! How did I do it? Why, magic, of course! So ready your wallets, we're going to war! Or, um, something..

I won't lie… I am madly in love with Hugh Jelly. So of course, I find this to be a rather gorgeous sculpture. Starts at $10 on ebay, or BIN for $50!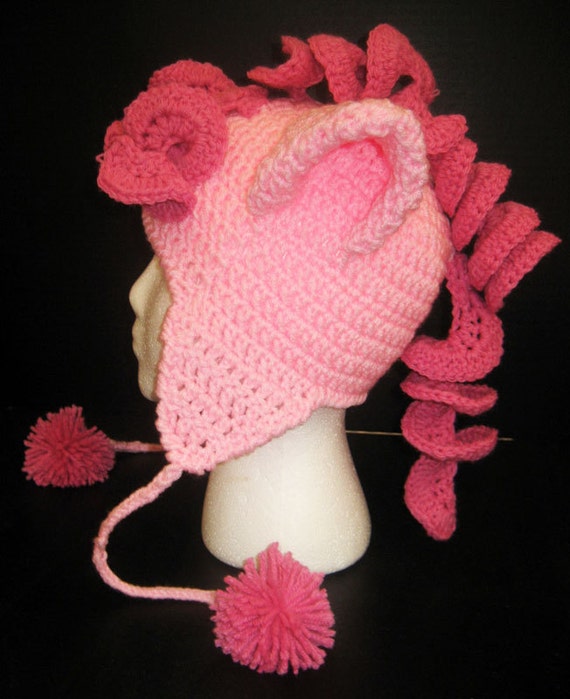 Congratulations to this hat for joining the "hats with manes that actually look good" club! And Pinkie too, which is particularly impressive. $45 on etsy!

You know what I love more than ponies? Ponies that look like pokemon! Now you can be the lucky owner of a My Little Ponyta, for $37 (BIN) on ebay!

Now what would the Skymall be without some merch of our very own mailmare?? Modeled after her appearance in The Last Roundup, and currently up to $25 on ebay
Plushies
Vinyl Scratch in da house! Dear lord, I'm never saying that again. She comes with magnet-y glasses and is currently at $91 on ebay with 1 day left

Twilight Sparkle plush, up on ebay for 3 more days and currently at $100!

This pinkie plush comes with her very own, super-awesome party cannon! Is that not the best?! She's currently at $150 with 2 hours left!!

This lovely Rarity plush is made specifically to be extra-durable, so if you're a touch snuggler she might just be perfect! Not to mention not only is her head jointed, but her ears as well! Adorable!
And last but not least, this adorable Fluttershy! 4 days left and currently at $93!
And thus concludes the Skymall! I'll see you all next week~!