Hello everybody! Welcome to a very special Skymall! So often while I'm doing my rounds I tend to ignore the commission artists and hobbyists in favor of the premade goods, but it being the off-season, very little is going up on ebay and I rarely receive submissions… so this week, I'll be featuring some of my favorite pony-crafters and their work, rather than the standard item-by-item setup. Read on to see some EXTREME TALENT!
Sculptors and customizers
Saply
Saply is one of if not my top favorite customizer out there. Let us take a moment to dwell on the fact that the eyes and cutie marks in the above picture are hand painted. Are you impressed yet?
Her primary trade is G4 version of G1 ponies, but does commissions of just about whatever! Her prices are $35 for a regular sized pony, and $60 for a fashion style, plus the cost of the base pony.
Check out her work here!
Groovebird
Now, get ready for OPINIONS, but Groovebird is, as far as I'm concerned, one of the best pony sculptors out there. For the most part he's a hobbyist, though it seems he does take commissions on rare occasions. His work is really a treat to look at, even if it's difficult and expensive to get your hands on in real life!
Krowzivich
Unlike many sculptors who do each pony by scratch, Krowzivich has a body mold cast in resin that she uses for each commission. This is fabulous because, while you can't request custom poses, it costs a lot less than a made-from-scratch sculpture of the same level of detail! Mind you, commissions are still $60CAD, but "more affordable" tends to be relative in this fandom.
TiellaNicole
Yet another seriously talented customizer, TiellaNicole makes a wide variety of gorgeous creatures; from FiM background characters to previous generation designs on G4 bodies to completely original works and everything inbetween! Her premade etsy stock rotates often so there's always something new to look at, and she takes commissions through etsy and deviantart if you're not seeing what you want! Her prices start at $35.
Etsy (use coupon code "PWNIESFTW" at checkout for 10% off on premade items! Cool beans!)
Sewing types (not-plushie)
Rarity's boutique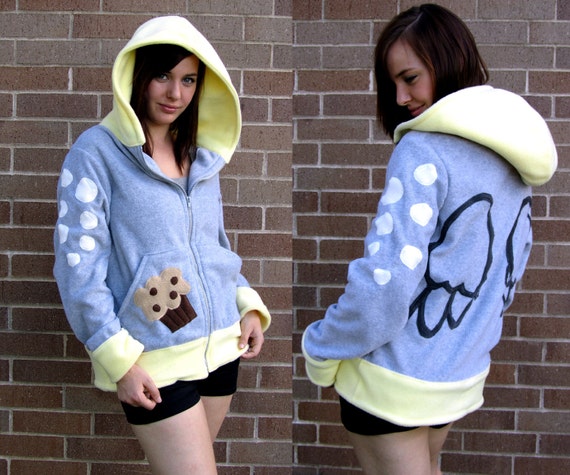 Now, I know I've featured Rarity's hoodies in a couple other Skymalls, but I feel like she deserves a spot here as well, simply because I can't hope to feature every hoodie she's made! Rarity's Boutique is an indie, brony-run business specializing in pony themed fleece hoodies (though there's talk of branching out into more geekery; hints have been dropped about a future line based off of Avatar: The Last Airbender). I have yet to order one of her hoodies myself, but you can tell from pictures alone how much love and detail goes into each one! She also does custom designs of any pony you could ever want, though she no longer does major changes to her pre-existing designs. Hoodies run around $140 each.
E the Pony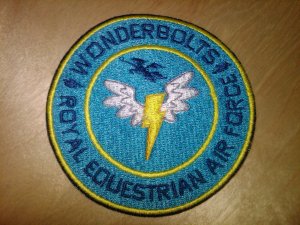 E is a well-known name to some, but not so much to others. He's the go-to guy for pretty much anything you could ever want as far as MLP embroidery goes. His prices are dirt cheap, and he has about a bajillion patch designs to choose from, as well as eyes and cutie marks for plushies and embroidery files for plushie makers with their own machines, but lacking the skills or time to make their own files. This is pretty much your one-stop shop for decking yourself out in MLP patches!
Plushiemakers
Best known, it seems, for her "sitting" pose ponies, Whiteheather is perhaps one of my top 3 favorite plushie makers. There's something about her ponies that stand out from the rest; buying from her pretty much guarantees a one-of-a-kind beauty! She does ponies through commission only, with prices varying between $325-$375
Crowchet
Crowchet has been a long time favorite of mine for her unique aesthetic- her simplistic, chubby amigurumi ponies take the marshmallowness from the show to a whole new (and wonderful) level. Not to mention, her prices are incredibly affordable! It's only $35-$40 to get one of these, and let me tell you, they're bigger than they seem as a full 10″ standing. I can also personally attest to extreme level of floppy snuggliness Crowchet's creations have! This adorable Surprise is the only pony plushie I've ever paid somebody else to make for me, and she was worth every penny:
Now that I'm done showing off my plushie, you can see more of Crowchet's works and purchase your own on her deviantart!
 And that concludes this week's post! Go show our creative people some love, whether by buying from them or simply complimenting them on a job well done! I'll see youuuuuu next week!