It's Friday again!  And here I am again to kick off your weekend with plenty of great fanmade merchandise for your viewing pleasure, yay!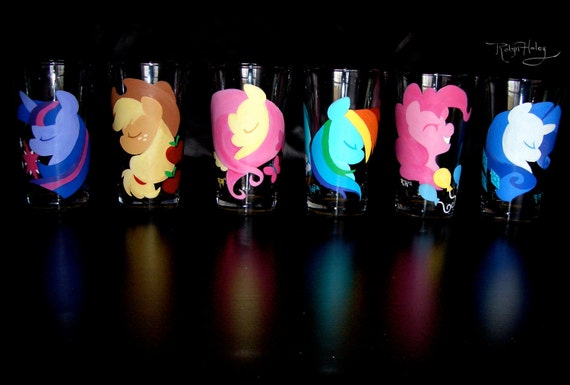 Starting things off with a large quantity of awesome, we have a set of six hand-painted drinking glasses for $160, with individual glasses available for $30 each!  If I didn't have a terrible habit of breaking glasses, I would be all over these.  For reals.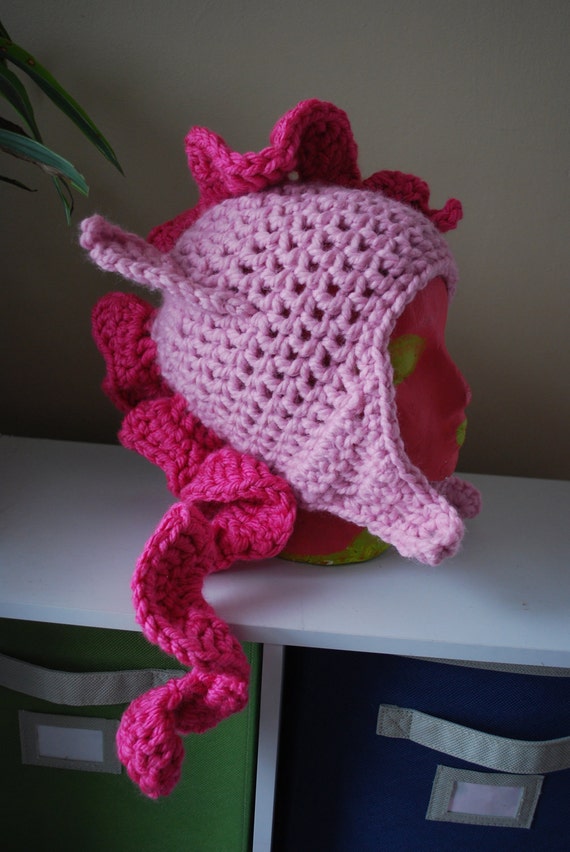 Next up is a wool/acrylic blend Pinkie hat.  I don't often find hats with manes that I'd actually consider purchasing, but this one might just have me.  And at $27 you really can't go wrong!  The rest of the mane 6 are available at the seller's etsy shop, along with some other pretty great hats
Do you like wearing shirts?  Of course you do.  These shirts are only $13.50 (with the exception of one $18 design) and feature a wide variety of Derpy goodness (plus other ponies, of course), so if you enjoy wearing shirts on a regular basis, there's really no excuse for not checking these out.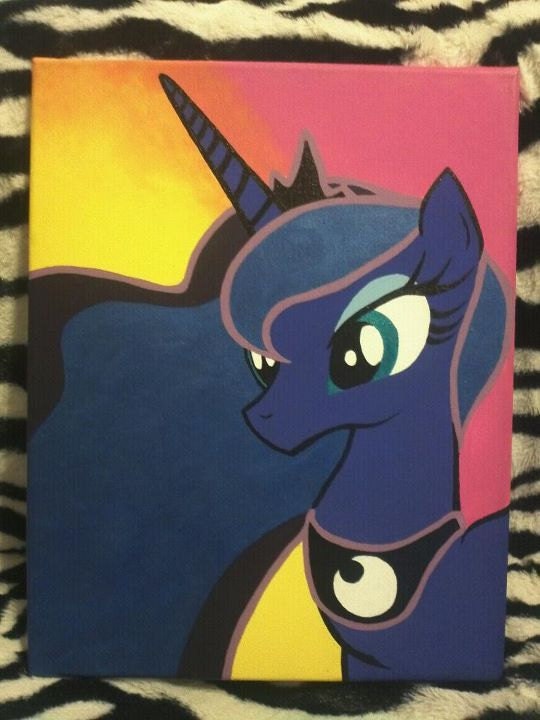 And next up is a pretty gorgeous painting of Princess Luna for $70.  You can't immediately tell from the picture, but her mane is done in shimmery paint!  I'm not entirely sure why that excites me so much.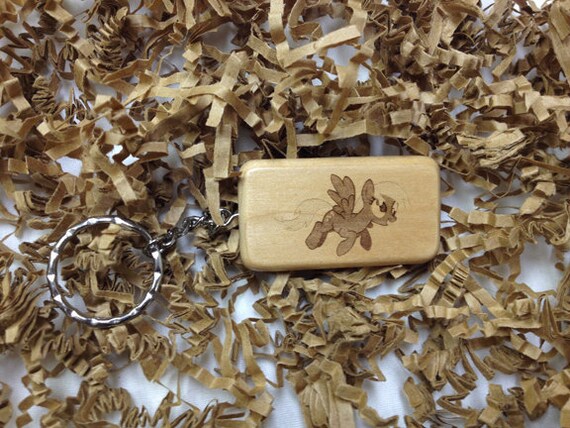 Here we have a pretty classy-looking wood keychain with a picture of Derpy Hooves laser engraved on one side and her name on the other for $7!  It's also available in rosewood flavor, or with"Brony" on the other side instead of Derpy's name
And finally, a customized brushable-sized spitfire!  It seems like all the really fun customs are blindbag-sized, so I'm totally excited to see people doing more interesting stuff with brushables!  Bidding starts at $30, and there's still 5 days left on the auction
Plushie time!!
First up is a Derpy plushie with all sorts of awesome going on; saddlebags, magnetized letters, plus a voice box!  She says her line "I just don't know what went wrong" when you press her body.  Currently at $177 with 3 days left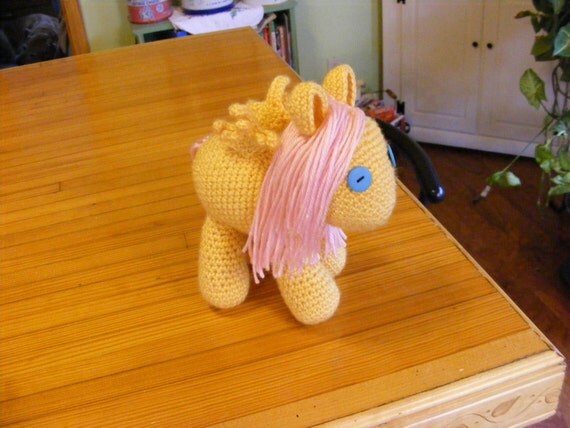 And then we have this little bundle of cute amigurumi Fluttershy plushie for $45!  I just want to hug her, can I please hug her?
And listed shortly after the most recent episode (goodness gracious, these plushiemakers work fast!) is Pinkie in her workout outfit, which is fully removable!  It has one day left and is currently at $305, but I can see it jumping to over $1k at the last minute.  In fact, I'll be surprised if she doesn't.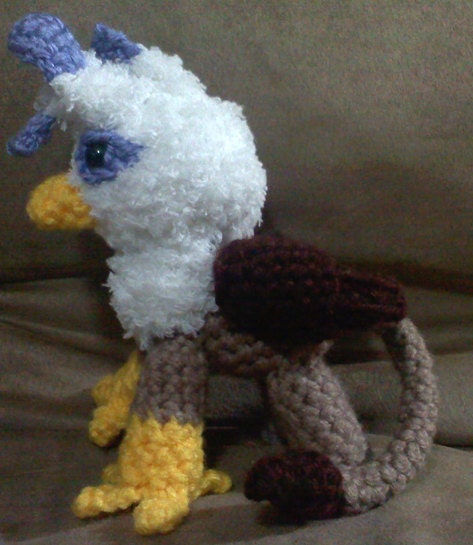 And more amigurumi adorableness, this time in the form of a Gilda plushie!  She's $60 and slightly larger than a brushable toy, but there's also a smaller pocket-sized one available for $35
Next we have another Derpy plushie with even more accessories than the first one!  Saddlebags, a magnetized letter and muffins that can be carried in her mouth or hoof, and  a voice box.  People really are pulling out all the stops with Derpy lately aren't they?  She's at $200 right now with less than a day left on bidding!
And finally, this fabulous fleece Photo Finish plushie!  She's only at $81 at the moment, but there are still 8 days left on her auction.
And that's all, folks!  I'll be seeing you next week, and as always you can submit any awesome fanmade merch by hitting the submit button, or emailing me directly at [email protected]